As Australian representatives for several leading international ride manufacturers, we are continually updating our entire range with the latest in technology and design.
First with the latest!
From 1985 Jubilee Amusements has represented the world's leading jumping castle manufacturers in Australia
During the mid 1990's, a revolution began in the Australian Amusement Industry, with the introduction of the large inflatable activity centre. Jubilee was proud to be at the forefront, being the first company in the world to supply the giant inflatable Slide (Magic Carpet - Myers Brisbane) and the legendary Lasseter's Lost Gold Mine.
Since then, we have continued in that tradition, with other record breaking inflatables including Cowboy Capers, Jungle Jive, Alien Laser Game, Captain Cook's Endeavour, Tarzan's Trek, Cactus Cabin and many more.
Mechanicals too! Our Cup & Saucer Ride has put the "world in a spin" since arriving in Australia during 1997. The Bat Tower and Whirlwind are exclusive to Jubilee. Our new Storm and Bumper Cars are destined to provide fun and excitement for many years to come.
Professionalism
We at Jubilee are firmly committed to the "hands on" approach to management. All staff have current Working With Children clearance are experienced, uniformed and trained to ensure maximum success and safety. $20 Million in Public Liability Insurance covers our attractions. Mechanical devices are annually tested by qualified structural and electrical engineers.
Our reputation for professionalism and reliability is second to none. There is no substitute for quality or the peace of mind gained by dealing with an established and reputable firm.
Clean, bright, sparkling and colourful; the whole family will delight in the spectacle of the best equipment in the business!
We also now take credit card payments for all hire bookings and also have a mobile eftpos machine at all ticketed events big or small.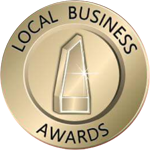 Finalist in Camden Wollondilly Small Business Awards 2018
Finalist in Camden Wollondilly Small Business Awards 2019