Amusement Rides & Jumping Castles for Sale
Jubilee Amusements are the Australian representative for the following leading international companies:
Bounceabouts Leisure Ltd
Leicestershire, UK
Manufacturers of quality Inflatables, such as the Jungle Fun Slide, Alien Attack, Haunted Castle, etc. Bounceabouts also have the rights and patters to manufacture all Pleasure & Leisure and Jumbo designs.
Inflatable World Leisure
Nottingham, UK
Who make our Tarzan's Trek, Lost Temple, Mini Combos and many other designs. Inflatable World specialize in bespoke designs.
Air Inflatables
Nottingham, UK
UK company with a Chinese factory. They combine UK fabric, designs, production methods, and quality control with low Chinese costs. AI products meet UK and Australian standards, and have the same warranties that come with UK-made inflatables.
If you are just contemplating entering the amusement business do what the professionals do and come straight to Jubilee Amusements.
Sales enquiries: (02) 9651 3183
Email enquiries: eastcoastamusements@live.com.au
We have Air Inflatables slide and bounce combos on special right now. Normally $3350, these 3.6 x 5.4m backyard party-sized units are $2950 (including GST) until current stocks are sold. Five themes available, Jungle, Disco Party, Action Heroes, Princess, and Pirate. All come with ground sheets, pegs, and Gibbons fans.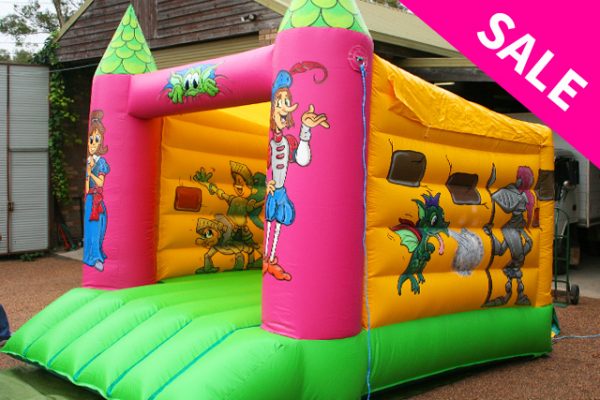 Pleasure & Leisure Party Castle, 3.6 x 4m, brand new. Classic design, bulletproof construction. Normally $4375, last one at $2850…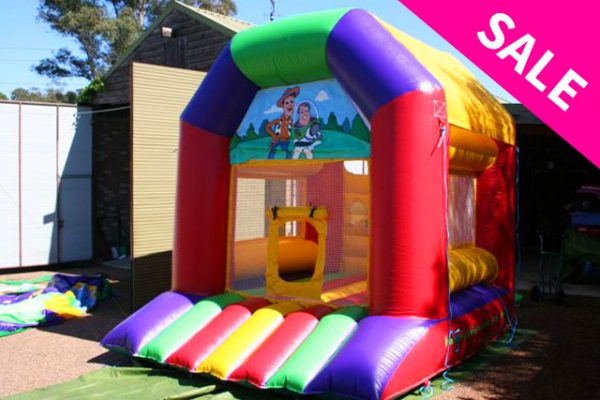 Jumbo Mix & Match castle, 3.6 x 4m, brand new. Comes with 4 interchangeable banners, so you can offer 4…